VPS
Virtual server - Windows
MS Windows remote desktop
Customer indirect desktop connection is available in the basic installation of all versions of Microsoft Windows XP or higher.
You can find it in "Start" > "Accessories"

Open "Accessories"
Here you can find a "Remote Desktop"


For the computer name, enter the IP address or the DNS server you want to connect to. An IP address is the one who sent the e-mail you used during registration.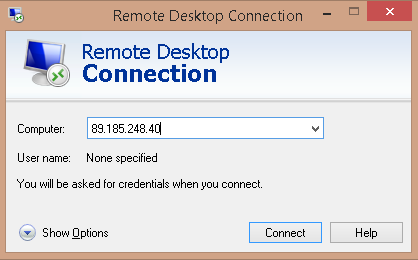 Create an administrator password in Microsoft Axfone VPS

When prompted, enter the password that you received on your mobile phone.

(!) After the initial login you will be prompted to change your password. The newly created password must contain at least one lowercase and an uppercase letter, at least one number and one symbol. At the same time it should be more than 8 characters.

Language setting in MS Windows Server 2008
After logging into your VPS server Microsoft Axfone, go to "Start" and select "Control Panel".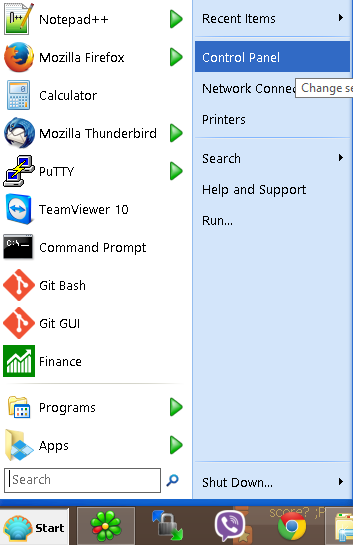 Then select "Language and Region"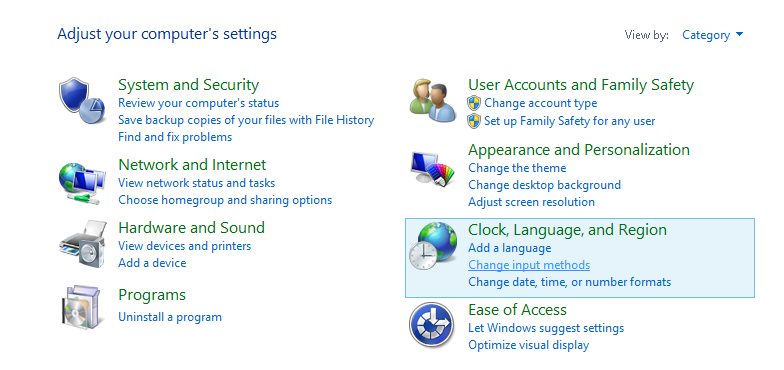 Select the desired language from the menu at the bottom of the window. Confirm it, then click OK.

After this change, you must restart the server.

Setting up the language of MS Windows Server 2012 and 2016

After logging into your VPS server Microsoft Axfone, go to "Start" and select "Control Panel".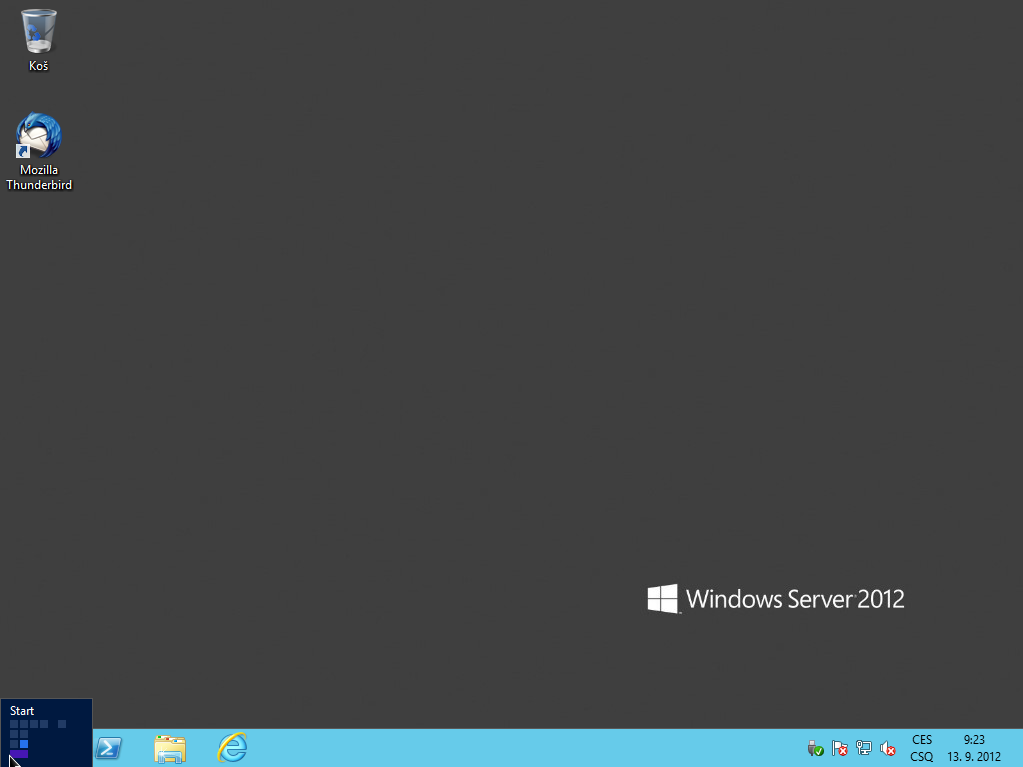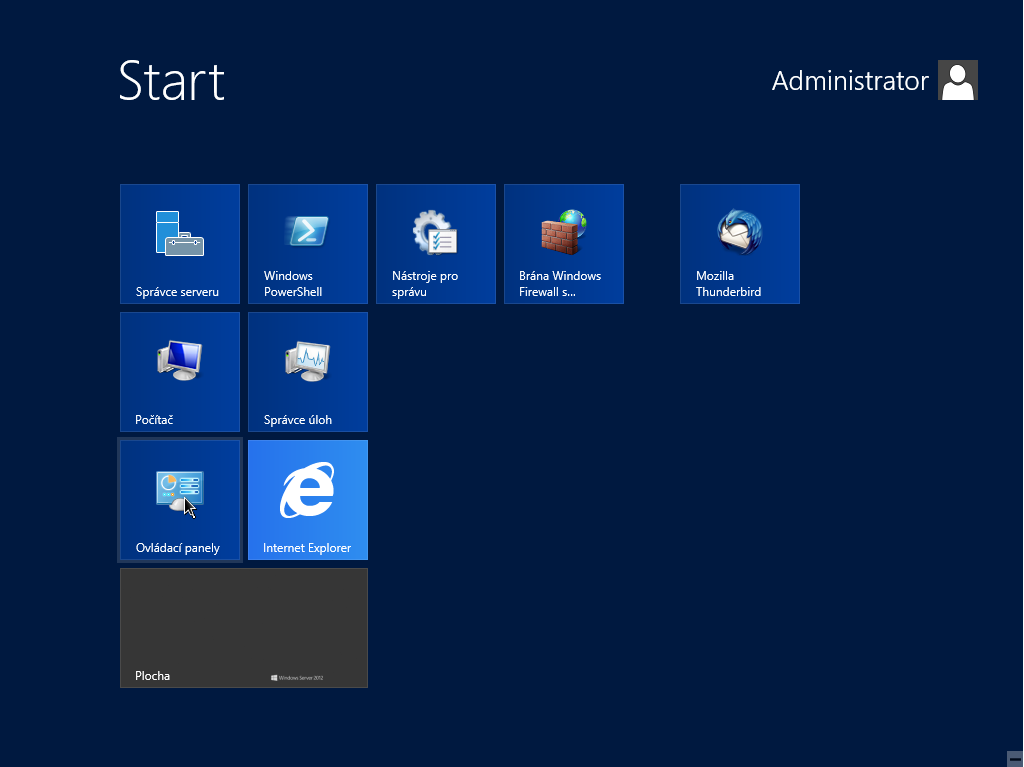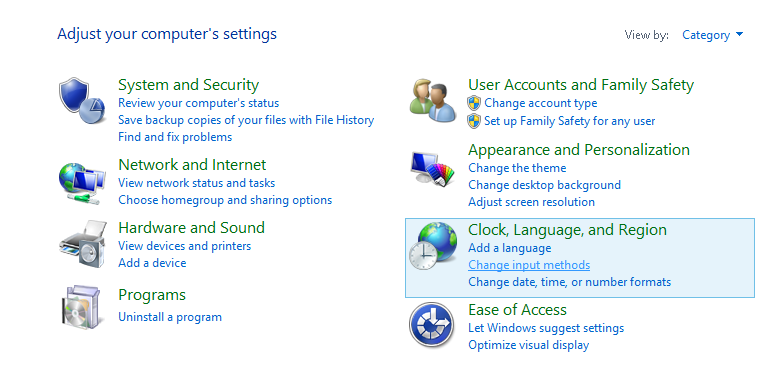 At the next menu, select "Add language".


Make sure you select the language you want to use.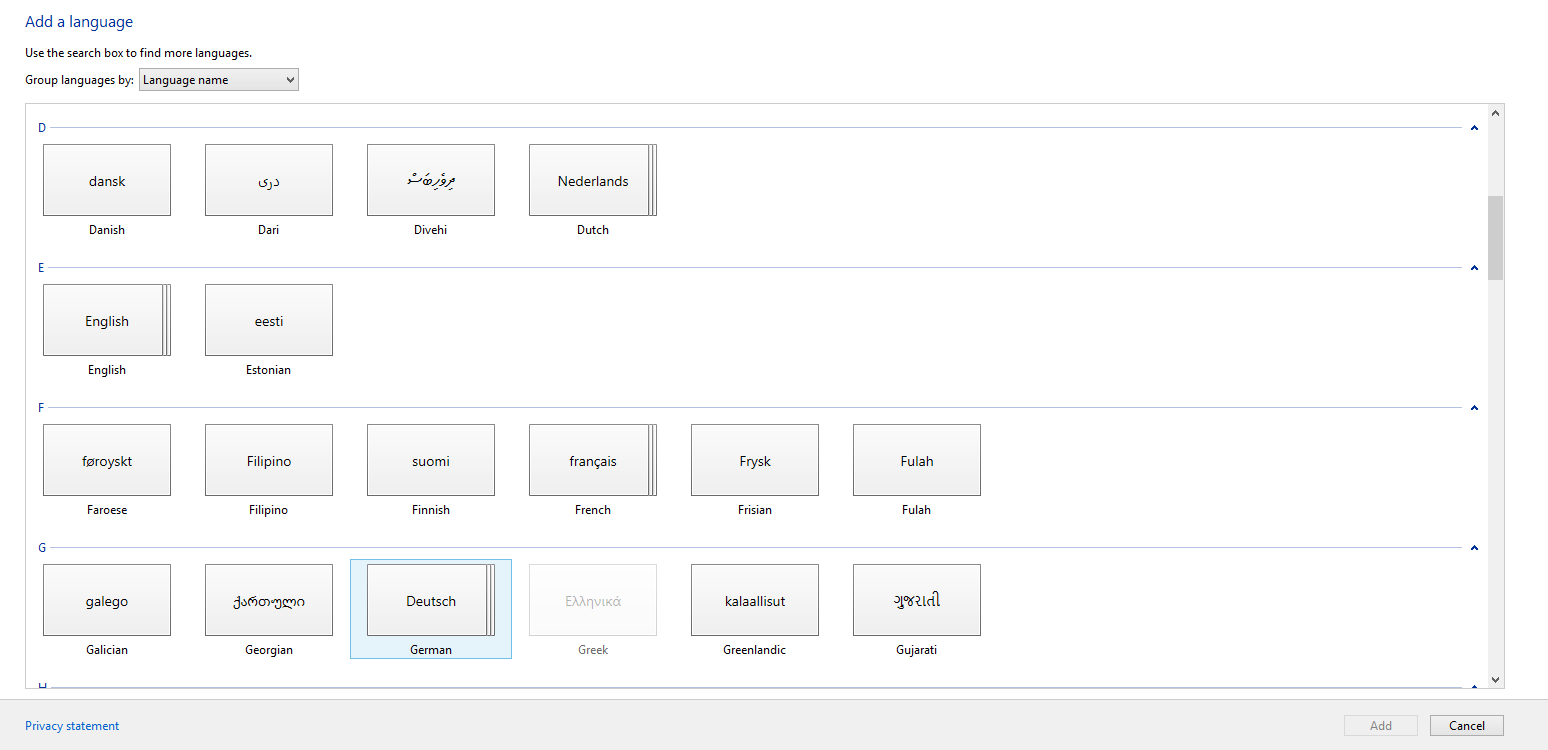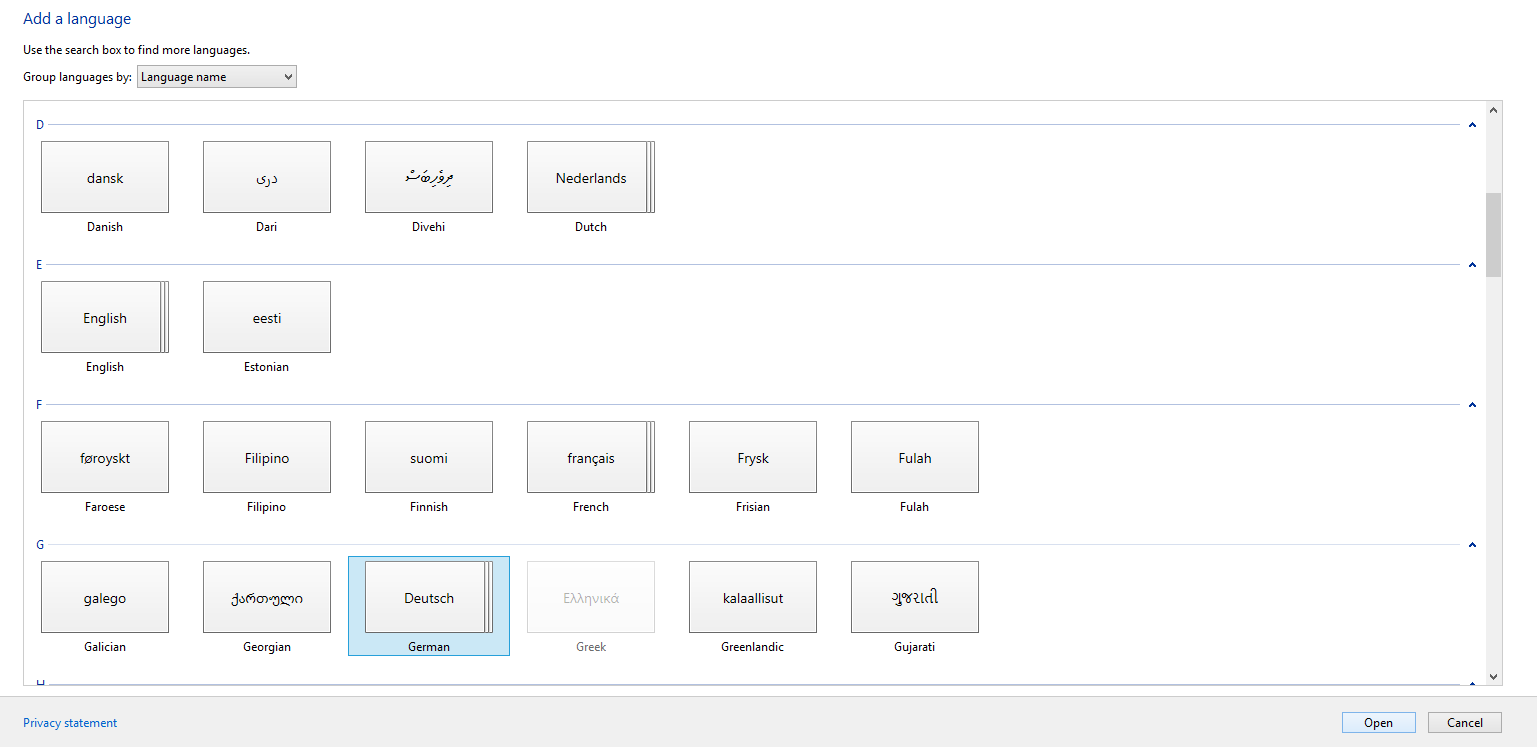 Click "add" to your selected language and add it into the MS Windows Server system. If you need to change the display language, then add language, and continue to the next steps in this guide. Now select the options for the language that you want to include in your MS Windows Server system.


Select "Set the default language".


To enter your changes, you must exit and re-enter the operating system.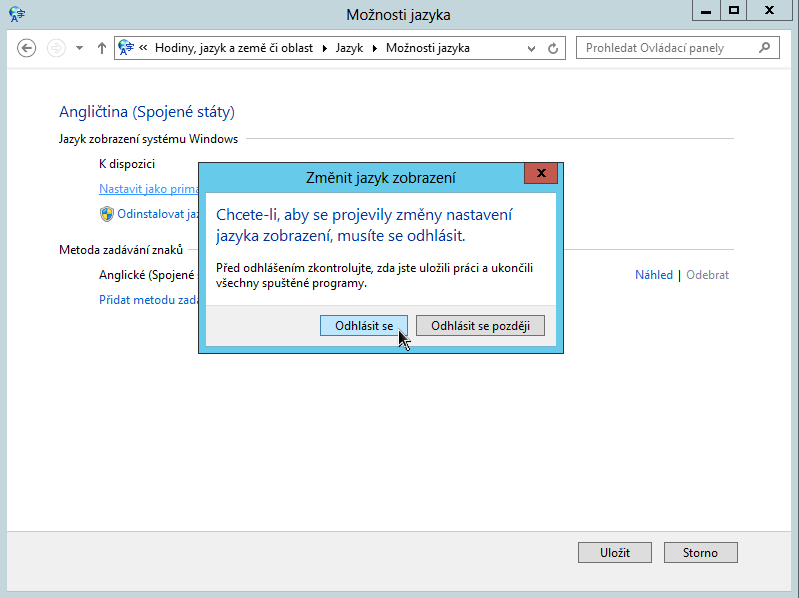 end faq
Management of virtual servers



Change Language
Log in to manage your VPS server from https://vm.axfone.eu . Login information will be sent to the email you will be provided with when you activate your account.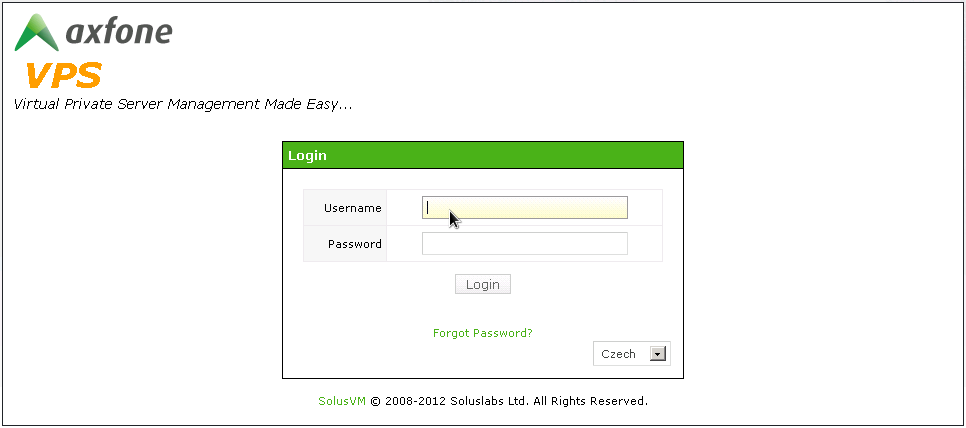 After successfully logging in, go to your account settings, click "My Account" link in the upper right corner of the screen.

Requested change in the language of your VPS control will be made on the menu item "Languages".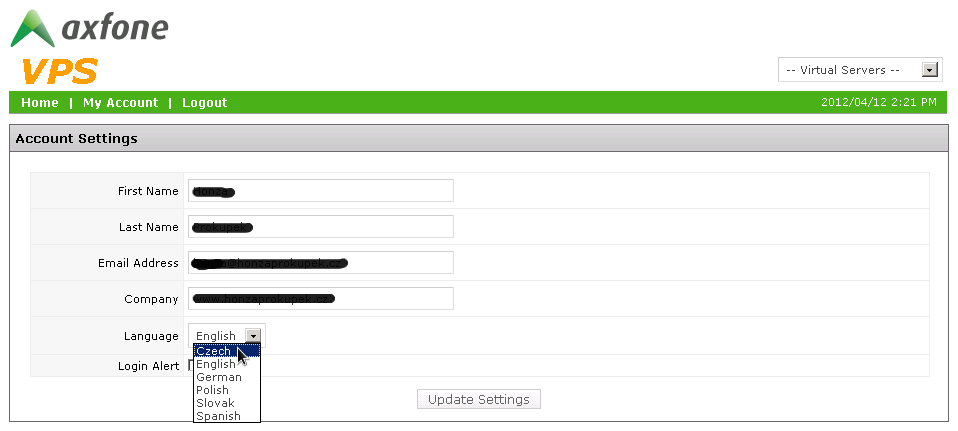 Starting the VNC console for a VPS server
Log in to manage your VPS server from https://vm.axfone.eu. Login information will be sent to the email you will be provided with when you activate your account.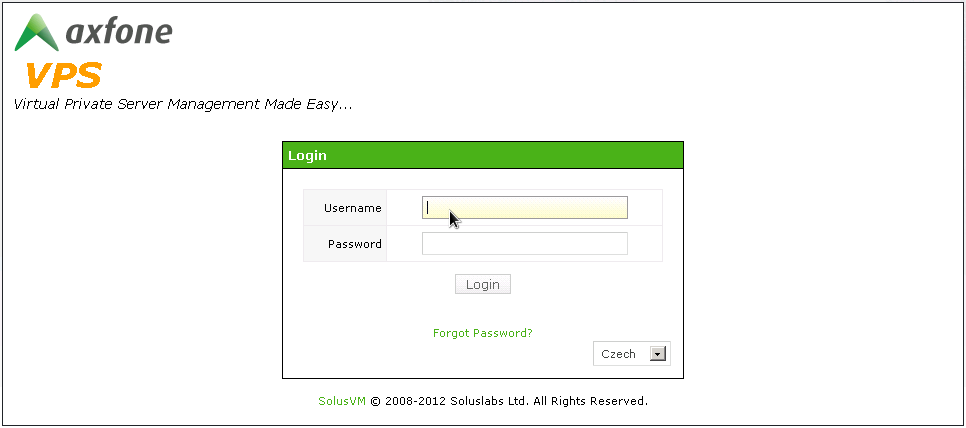 After successfully logging in, open the server configuration for which you want to access via VNC console by clicking on "Manage" server.

To access the server via VNC Console, click the VNS on the left side of the open window.

If VNC console does not open automatically, this means that you need to install Java. Instructions are below.
Installation of JAVA to start the VNC console
For the proper functioning of the VNC console in managing your VPS in vm.axfone.eu, you must have on your computer a properly installed Java Runtime Environment.
To install it, open your internet browser and go to www.java.com/getjava.
By pressing the "Free Java Download" JAVA will start downloading on to your computer.


Accept the terms and conditions by clicking "I agree with them" . After this the free download will start.


Select "Download" and then "Start"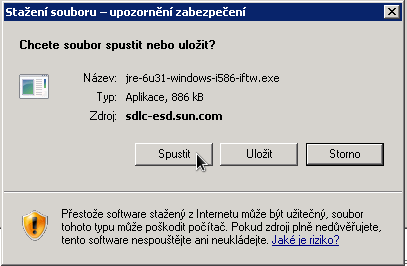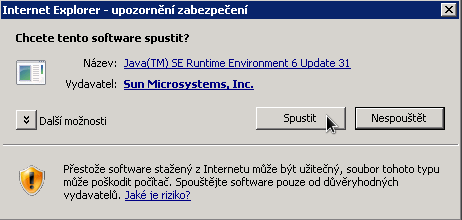 After a successful download and launch of JAVA, install the program, confirmations of the individual steps for installation in accordance with the following figures.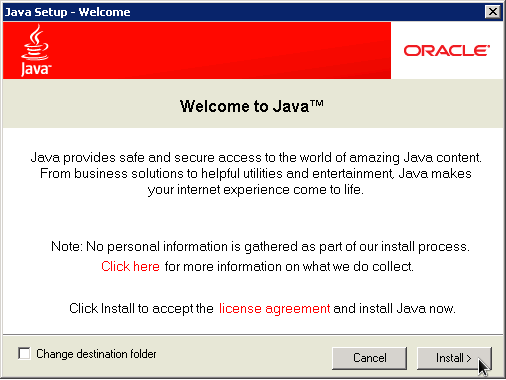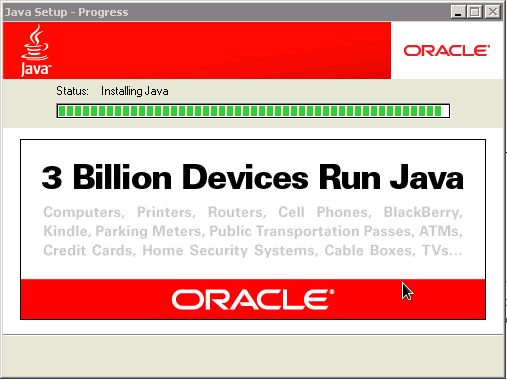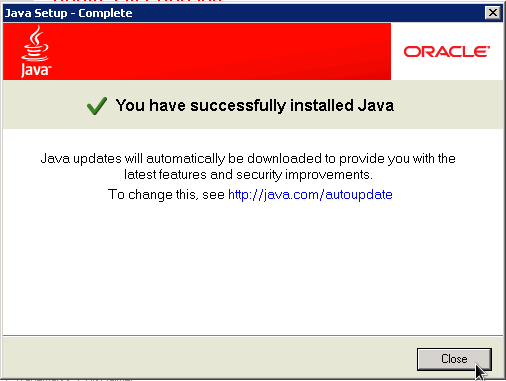 After a successful installation of JAVA on your computer, please try to run the console VNC server in accordance with the instructions, "Start VNC console for a VPS server" on this site.
end faq
FAQ
Please help, I can't get into the VNC console.
(!) When you log into the VNC console, it will default to English QWERTY keyboard with numbers on top.
Interface control of VPS
Reboot
- server restarts
Shutdown
- shuts down the server
Enable
- boot on the server
Power Off
- immediately disconnects the server
Login Information
"Official data input "can be found in the" My Account ">" Account Settings. "Every time you log in, you will receive an email

Can I reinstall the VPS?
Yes. But please note that when reinstalling you lose all your data! This manual is for the Linux server.

Go to the "Home"> Select Server> then section control to select "Settings", select boot order "(1) CD-ROM, (2) Hard Drive.
Make sure that you are connected with the installation CD.
We recommend AutoInstall CentOS 6.3 64bits.
The control panel returns to the boot sequence and you select "HDD only."
(This change does not apply yet)
Start a VNC console, watch the installation, after the installation is finished for BootMenu. Use arrow keys to select boot from hdd.
Disconnect the CD-ROM
("Operation"> "CD-ROM"> "Disconnect")

After the newly installed server boots up and everything is properly installed, turn it off and then turn it on again.
(Do not use Ctrl-Alt-Del, enter "Off" from "Control Panel" )
Now the CD-ROM will be interrupted to change the boot order. Turn the server again.
CHANGES of the VPS parameters

Order VPS extension parameters is possible at any time and you can make it from here.
You can select a maximum of four cores of the virtual server. If you expect that the actual load is about 60-100%, please This email address is being protected from spambots. You need JavaScript enabled to view it.. We will offer you the right solution, thanks to our specialized servers.

Еxtension of the disk - Windows 2008 Server
The Server through the administration is vm.axfone.eu is off and then back on, then you login and go to:
"Control Panel"> "Administrative Tools"> "Disk Management"
Select the disk, click below on "Extend Partition"

Extension of the disk - Linux
Go to the administration server to vm.axfone.eu then disconnect and reconnect it. Use management tools to expand the stoppage of the new disk space, such as: fdisk, parted, gparted atp..
gparted - GUI separator
Installation using the command "sudoapt-get installGParted" (Debian, Ubuntu)

or: "sudo yum install gparted" (CentOS, Fedora)
and then run "sudo gparted"
How to choose Reverse DNS?
IPv4
Enter the administration virtual server, click "Network / Network" and fill in the address "IP" and "Reverse DNS" domain where you want to navigate your virtual server..
(!) The domain must first have its own entry in the A domain registrar.

IPv6 - please contact us by email.
VPS -

Definition services



For VPS servers of technical facilities, the content of the server and its settings can be reported directly to the customer. If you need assistance it is possible to provide paid service procedures. If you want to have access to your VPS we must provide you and set you a password.
Technical parameters
Technical parameters of servers that are running our VPS hosting:

Processor: 2.4GHz Xeon (to 4 proceeding to 1 VPS)
Memory: DDR3/ECC 800MHz
Data limit 5TB/monthly of 1 VPS
Location VPS: 100Mbit direct transmission to the main hosting center
If you have higher requirements please contact us, we will offer you dedicated server solutions.
end faq